Welcome To The Snowman Factory!
Our little shop situated in a cozy Coach House near Woodbridge, Ontario is a Treasure Trove of Seasonal Delights! Many items are custom designed in our own workshop. We are happy to accommodate special orders created just for you.
We have just concluded a wonderful Spring and Easter Season – it was so great to see many of our customers after a long cold winter! We are currently closed once again until the Fall, however we are working diligently to create the most WONDERFUL Christmas Season yet!
We will open again early September – you can always reach us by phone or email if you need something in the meantime! Follow us on Facebook and also check the website as we will be adding upcoming information throughout the summer.
Have a wonderful Summer!
Sending Fairy Dust – Jackie & Kim
______________________________________________________________________
Throughout the Year we host Special Events – please check out our "Events Page"
To receive information of our Luncheons, Workshops and Promotions, please click here to be added to our Mailing List.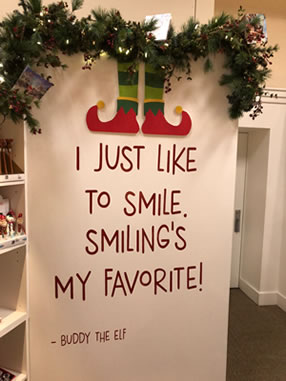 Snowman Factory Mini Tour Video