All About You
Actually it's not "About Us"!!!!! *******" "It's All About YOU!!!!!!"
Founded in 1978 by Chief Elf & Designer, Jackie Blackwell (who was 5 at the time!!!!!) The Snowman Factory is passionate about creating a shop where for awhile one can escape to another world of delight, where the "elfin staff" really care about how your day is going!
Our customers tell us when they open our door their blood pressure goes down significantly as they take in our whimsical creations!
Our goal is to make time spent in our shop – so much more than just making a purchase – we love to create memories for adults and children alike – some of our customers are now the third generation – that is very special to us!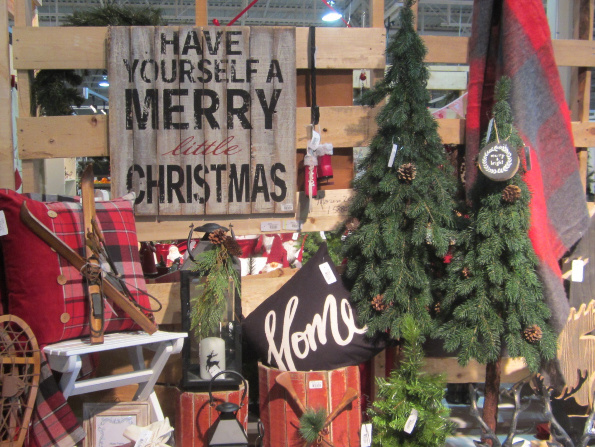 Each year we feature a little Fairy to raise funds for "Meagan's Walk" & her Foundation at Toronto Sick Children's Hospital. Her mom Denise Bebenek joins us at our Christmas Kick-off Event to launch the Fairies. "Meagan's Walk" supports Research into Pedriatic Brain Tumours.

The Snowman Factory has been featured in Canadian Living, City and Country Home, The Toronto Star & the U.S. Magazine, Country Woman. We have also appeared on Rogers Cable TV, Shop 411 and City TV's Breakfast Television. and Global Television.
So come let us "Inspire You"!!!! as I always say "Life is too Short to wear Beige"!!!!!!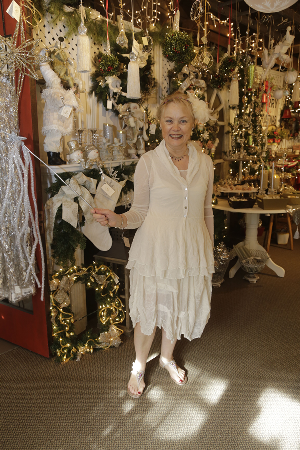 Chief Elf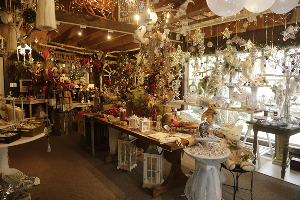 Shop View